Regional geology of concession area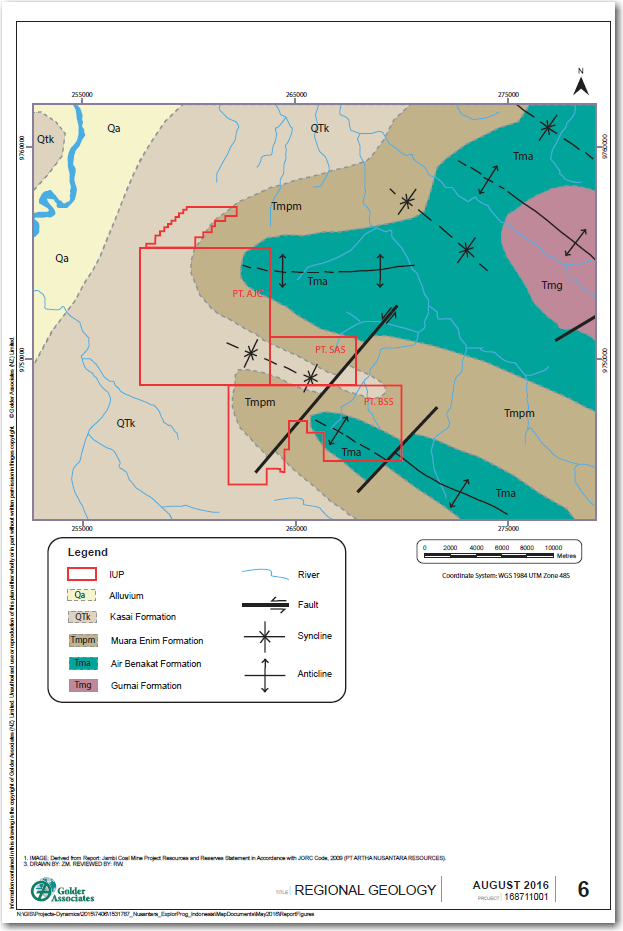 Drilling activities 2015 – 2016 :
Bulk sampling activities
Sampling Preparation
Coreshed Storage
Nusantara Energy through its local subsidiary has three coal concession located in Jambi province, Sumatra, comprising 7,600 hectares which all have already in a feasibility stage of Operation and Production, a term refers to specific type of licensing required for mineral and coal mining business activity in Indonesia.
Mine planning results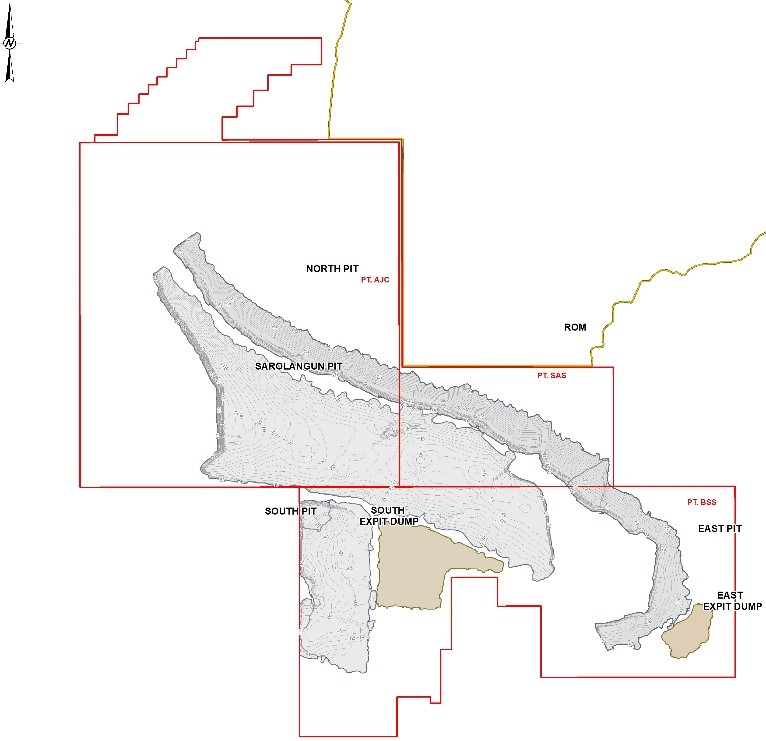 The mine plan for this study, is completed to a Feasibility Study level for this reserve report and intended for inclusion as part of the ANR's anticipated RFP bid package submission to PT Perusahaan Listrik Negara (Persero). The mine plan used to develop this Coal Reserve Estimate is technically achievable and economically viable, and Coal Reserves can be derived from this mine plan in accordance with the JORC Code levels of sulfur, ash and nitrogen, making it environmentally friendly for use in coal-fired power plants.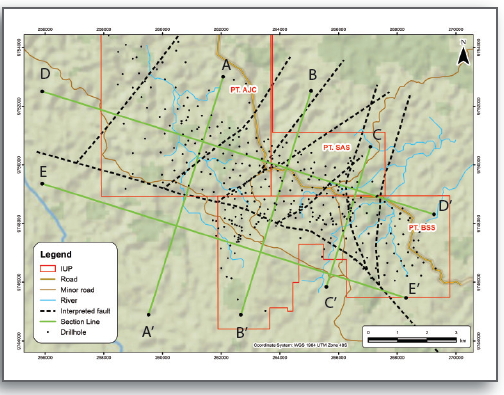 Geological cross section and long section showing relatively gently dips slopes within synclinal folded coal deposit favorable for open coal pit mining operation.



The company has secured areas required for the development of dedicated haul road connecting mine site and barge loading port mine site around 108 km to the east within Jambi city as capital province.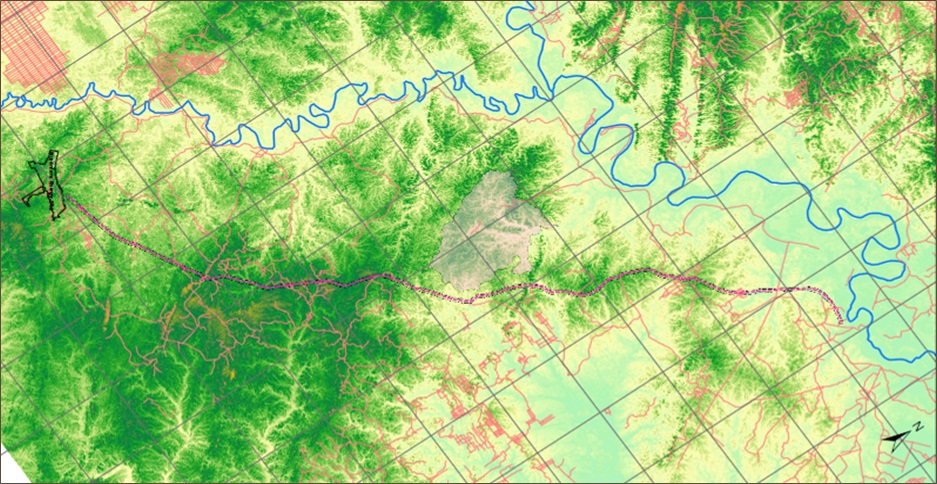 Loading port on the Batang Hari River, approximately 13 km west of Jambi city. The storage capacity on the site has been designed for 200,000 tonne of -50 mm crushed coal.
The feasibility and supporting reports describe the Batang Hari River and its navigability, to achieve the desired tonnage a fleet of 230 foot and 270 ft deck cargo barges will transport the coal, to the sea approximately 160 km away for transhipment either directly to other ports for domestic consumption, to bigger barges or to a transhipment facility for loading Panamax vessels for exports.